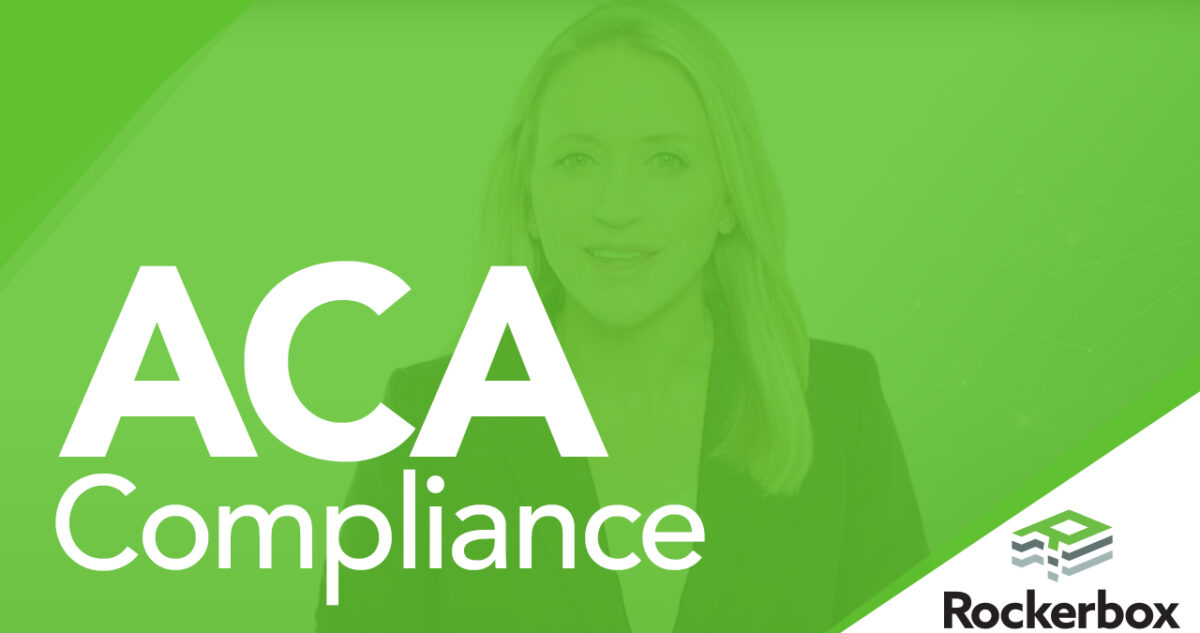 The Affordable Care Act ("ACA") is unprecedented in its complexity and reporting requirements for any employer with more than 50 full-time employees. And the fines for ACA non-compliant violations can be expensive.
In an effort to help small and large employers automate ACA compliance and reporting, Rockerbox is launching ACA Automation Compliance system.
The Rockerbox ACA platform is an automated ACA compliance reporting system that protects employers from violations and fines in just eight minutes a month. Employers can now outsource their entire ACA compliance program to Rockerbox.
From 1095C and 1094C compliance and reporting to year-end reporting and IRS submission, the entire ACA compliance and reporting process can be managed by the Rockerbox ACA platform.
Rockerbox saw the need for an Affordable Care Act reporting compliance platform while executing tax credit programs with existing tax credit clients. "During the pandemic, our teams witnessed how many of our clients were struggling with ACA compliance and reporting," said Philip Wentworth, Jr., CEO of Rockerbox. "Rockerbox has created simple-to-use, automated, tax credit optimization software based on incredibly nuanced and complicated provisions. We believe we have an ACA compliance and reporting platform that is just as simple and automated," he added.
ACA is unprecedented in its complexity and reporting requirements. As a result, employers face brutal headaches and massive additional cost and resources to comply with ACA requirements. However, with Rockerbox, employers can breathe a sigh of relief. "What makes Rockerbox so unique, our automatic active alert system which identifies exactly who, when, how, and what medical coverage to offer based on legally-compliant thresholds," Wentworth added.
Read the full article or contact us today to request a free assessment.