April 27-28, 2023
Dallas, TX
Grab your CFO and join us for the Work Opportunity Tax Credit Mining Camp.
Discover how beneficial a well administered and optimized WOTC program can be.
Increase cash flow up to 40%
Lower recruiting expenses
20% of new hires potentially eligible
$2,150 for each eligible new hire on average
No risk cost structure
Low time investment
No limit to the amount of credit available
Electronic WOTC screening
Online reporting tools
When WOTC is executed the right way, employers can capture enough tax credits to significantly reduce, or even eliminate, their Federal income tax liabilities.
Learn more about our Mining Camp!
You and one co-worker are invited to attend the complimentary WOTC Mining Camp in Dallas, Texas.
Rockerbox will provide hotel accommodations at The Adolphus Hotel, shuttle from airport, and meals for two. At this clinic you'll receive a detailed roadmap explaining how to optimize your business's WOTC program. The roadmap is based upon administering Work Opportunity Tax Credit programs throughout the U.S.
Thursday
2-5pm: Arrive in Dallas, The Adolphus Hotel
5:30-7pm: Open Bar Welcoming Hour
7pm: Steak Dinner
Friday
7am: Breakfast
8am: WOTC Mining Camp
10am: WOTC Demonstration & Case Studies
11am: Question & Answer Session
Noon: Lunch
Philip Wentworth, Jr. • Co-Founder and CEO
15+ years in recruiting and staffing
Before starting in staffing, Philip was co-founder of a software company and oversaw the operations while serving as the lead for the sales/marketing and technical functions of the company – notably leading implementation in large, Fortune 2000 corporations. Philip then entered the staffing industry and worked for two nationally recognized staffing firms: Merritt Hawkins & Associates and iTech, US. Philip has managed the professional services divisions, (recruiting, business development, marketing and sales) functions. During this time, Philip also evaluated and implemented two separate, large-scale, implementations of applicant tracking systems ("ATS") which included back-office and front-office capabilities.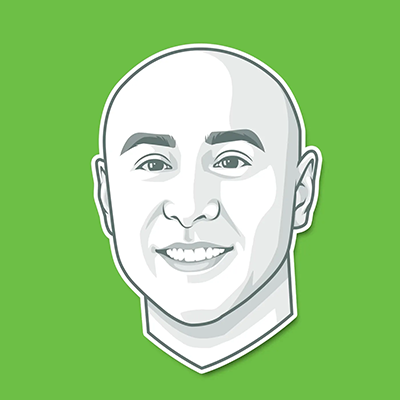 David Young • Co-Founder and  Chief Credit Officer
David has a knack for improving complex processes—a skill that, no surprise, landed him in the tax credit and incentives industry. Before co-founding Rockerbox, David worked as an attorney and CPA, tackling difficult legal problems for large and small businesses. His passion for problem-solving led him to found 7MB, a technology company that reimagines the way we view time. Now, he brings a wealth of experience and optimism to every challenge Rockerbox meets.